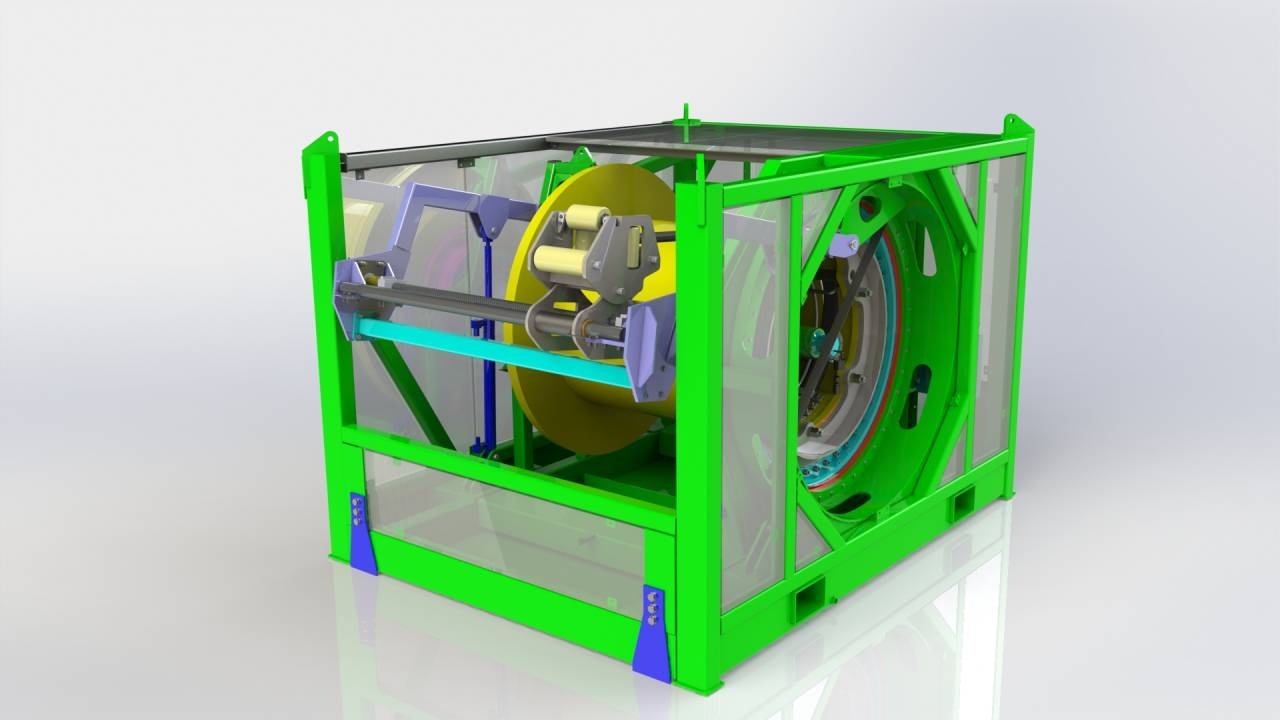 Technical specification
DNV 2.7-3
Norsok Z-015
EVS-EN ISO 12100:2010
ISO/TR 14121-2
EVS-EN 13463-1:2009
EVS-EN 1127.1: 2011
EVS-EN 15198:2007
Project description
If you need an umbilical reel that can deploy and store an umbilical, while offering flexibility, then the DECK Engineering modular reel won't disappoint. Developed together with experts in the industry, this reel has excellent functionality, and its modular design provides you with more options.
The reel can be manufactured with the capability to work in explosive areas, such as drill floors for example, and delivered as Atex zone 1 or zone 2 certified.
The DECK Engineering umbilical reel has been tested in the North Sea in harsh conditions to ensure that it offers the reliability you expect and that it remains robust and operational even in varying weather conditions.
Technical specification:
DNV 2.7-3 - Standard for Certification – Portable Offshore Units
Norsok Z-015 – Temporary Equipment
EVS-EN ISO 12100:2010 – Safety of Machinery – General principles for design – Risk assessment and risk reduction
ISO/TR 14121-2 – Safety of machinery – Risk Assessment – part 2: Practical guidance and examples of methods.
EVS-EN 13463-1:2009 – Non-Electrical equipment for use in potentially explosive atmospheres – Part 1: Basic method and requirements
EVS-EN 1127.1: 2011 - Explosive atmospheres – Explosion prevention and protection – Part 1: Basic concepts and methodology
EVS-EN 15198:2007 - Methodology for the risk assessment of non-electrical equipment and components for intended use in potentially explosive atmospheres
Download brochure